WHO WE ARE…….
www.abettergreece.com is a website that aims to help ex-pats living in Greece and also a travel guide for people that would like to spend their holidays in Greece.
We can organize your airplane tickets, your ferry tickets, your accommodation, your activities, private Greek chefs, babysitting service, villa maintenance services and much more.
Please contact us : [email protected]
+30 69 34 62 05 01 / + 30 22 84 0 24 879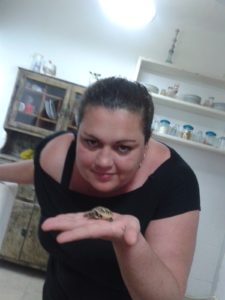 We had been dreaming about creating a web site like this for many years. We wanted to meet people, to see the smile on their faces when their problems are solved. We started the website by ourselves, then we expanded our team, as the website was expanding and getting too much for one person!
Although we have spent the last twenty years of our lives in Greece we only achieved the Greek nationality last year! Until then we were classed as one of the many foreigners that permanently live in Greece. That is one of the reasons that we would like to be able to help any foreigner in any way possible.
When you think of Greece the first thing that comes to your mind is probably the great climate, the beautiful islands, and the picturesque beaches, the fish restaurants and small taverns. Sometimes this paradise can become very complicated if you don't have the basic knowledge of the Greek systems, characters, traditions, and paper-work. So if you are planning to come to live in Greece, buy properties in Greece, open a business in Greece or spend your holidays in Greece this site will be useful and we hope that it will provide all information that you need.
You can also visit our partner websites: www.2paros.com in order to organize the best holidays ever on Paros island, and www.seasideholidays-greece.com for the best ever holidays on Antiparos island