Leader hotel on Aegina Island
50 m² -
Aegina, Greece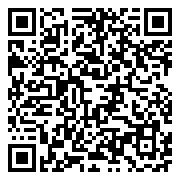 Property Description
Near the port of Aegina is located a very stylish neoclassical traditional hotel painted in brick red.
The building was built in the 1700's and very much smaller than it is today. It was renovated and built bigger in the beginning of the 1900's, and that's when it acquired its neoclassical style. In general it is a building combined with educated and traditional island factors.
The Leader hotel through the years has accommodate legendary characters of the modern Greek history. After liberty from the Turks and the establishment of the new Greek government, Aegina became the first capital city of Greece. During that period, the Shipping Minister Admiral Kountouriotis lived in Archontiko. In the next century the owner Mrs Barbara Mpitrou (Deve) offered her hospitality to Saint Nektarios when he still was an unknown monk in a monastery on the outskirts Aegina. The Saint used to travel to town with his donkey for his food supplies and during the night slept at the lodge.
When Mrs Zenovia Mpitrou (Deve) was the next owner, Kostas Varnalis the Greek poet lived in the house for two years. During the weekends many intellectual friends visited the poet.
Among others the world famous Greek author Nikos Kazantzakis. The inspiration from the islands unique lifestyle and the celebrations that took place, gave Varnalis the motive to write the poem "ANDRIKOS BALLAD". Later on Mikis Theodorakis wrote music for the ballad and made a song out of it.
The ground floor of the traditional building looks into 2 courtyards which are built in such a way that there is always shade decorated with built in stone seats and various old traditional pieces of furniture.
The rooms therefore overlooking the courtyards are much more simple giving you the feeling of island's simplicity rather than the heavy classy rooms on the 1st floor with its high painted ceilings…
The building is made of stone and the most characteristical point of the building is its magnificent painted ceilings which highly decorate the living room and some of the rooms upstairs (1st floor).
The hotel has 9 rooms and one suite made of two double rooms, all of which have private w.c. and shower, central heating for the winter and air-conditioning for the summer and TV.
It is open all year round. The island is only 18 miles from the port of Piraeus, 1,15 hours by ferry boat and 35 minutes by hydrofoil.
In 1987 the Aeginitiko Archontiko was taken over by Mr. Fotis Voulgarakis who renovated the whole building and converted it into an A' class traditional hotel.
Basic Details
Property Type :
Apartment
Listing Type :
Vacation Rental
Features
Garden
Balcony
Fence
View
Security
Roof Deck
High Ceiling
Storage
Furnished :
Fully Furnished
Appliances
TV
Hair Dryer
Cleaning Service
Satellite
Towels
Hot Tub
Address Map
Longitude :
E23° 32' 3.8''
Neighborhood
Shopping Center
5 Minutes
Apartment
Vacation Rental
Listing ID :

1236

Bedrooms :

1

Bathrooms :

1

Built Up Area :

50 m²

Price Type :

Per Week