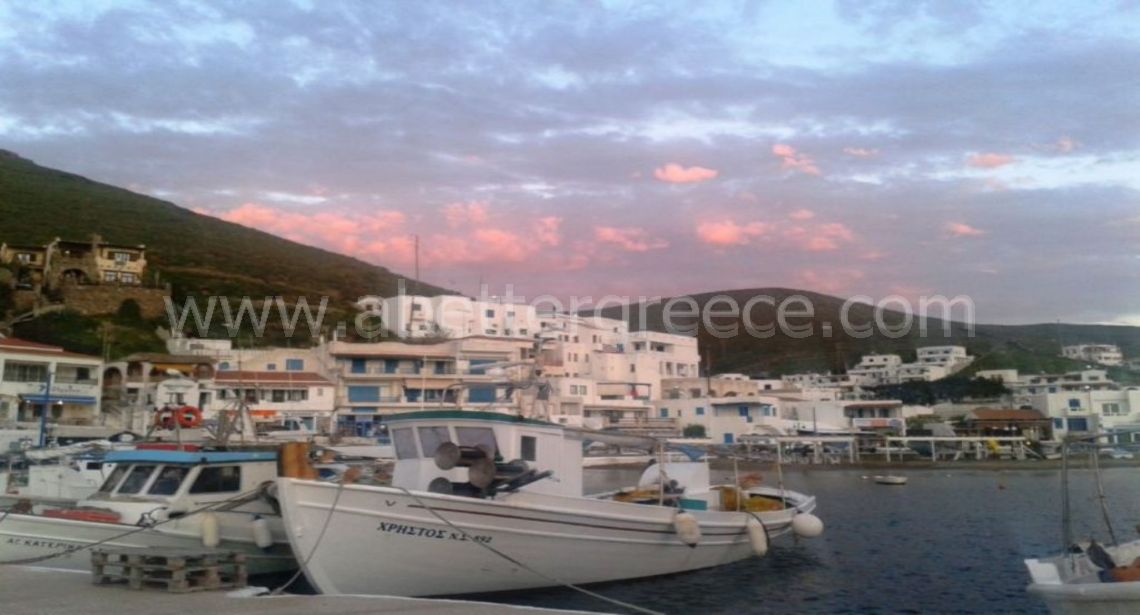 Η Κύθνος είναι μικρό, παρθένο νησί των Δυτικών Κυκλάδων ανάμεσα στη Κέα και Σέριφο, και απέχει 56 ν.μίλια (104 χλμ.) από το λιμάνι του Πειραιά και μόλις 2 ώρες από το λιμάνι του Λαυρίου. Διαβάστε περισσότερα. . . 
The 3 holiday villas in Loutra on Kythnos Island
Kythnos, Greece
3 Holiday villas for rent on Kythnos Island, located in the area of Loutra, just 5 minutes walk away from the sea. Each villa is 98 m2 and consists of 3 bedrooms, 2 bathrooms, a living room, a kitchen and a store room. Each villa has its own private verandas and a view.
1 Results returned.
Per Page